Despite previously suffering tough losses to the Indiana Pacers and Detroit Pistons by a combined margin of 44 points, the Timberwolves have gained momentum and are on top of the Western Conference board.
---
This year's Grand Slam Judo event in Abu Dhabi included a blatant act of disrespect to the country of Israel and the Israeli competitors.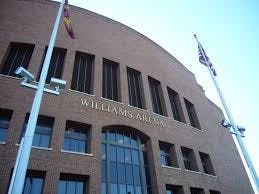 As every Gopher fan should be, I have been quite disappointed by the pathetic performance of Gopher football so far this year.